It's not fall without soup and cornbread.  This Spiced Cornbread is the perfect twist on a classic, I was shocked by hoe much I loved it!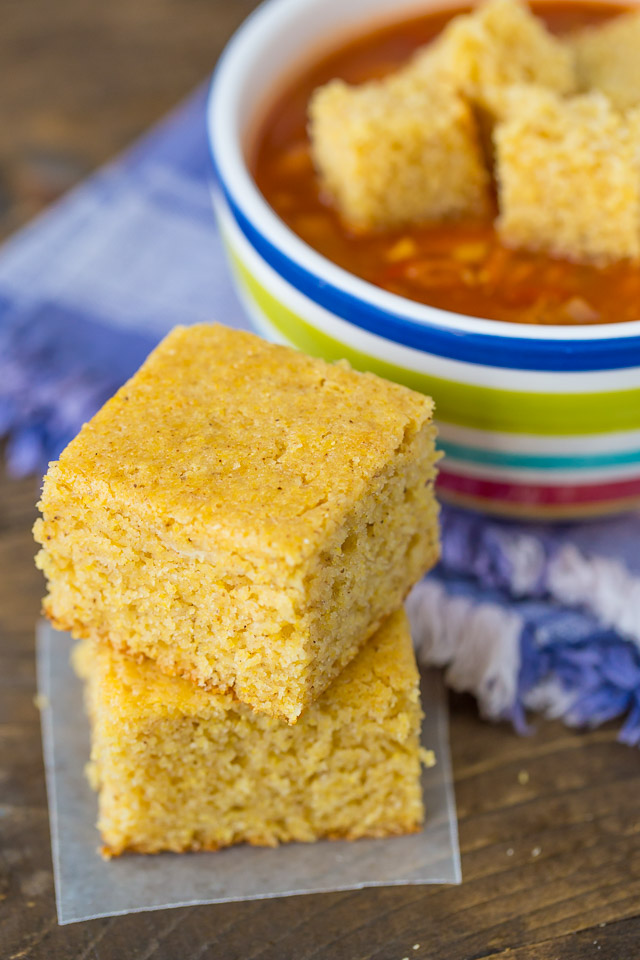 Fall is full of so many great foods! Don't get me wrong, I love the fresh fruit and smoothies that summer brings.  But there's something so cozy about soups and cider.  Halloween is coming up fast which means the start of the holiday season!  And to help with all the holiday stress, I have a delicious side dish for all those fall soups!
Risk it to get the… Cornbread
I find it hard to mess with recipes I already love, but I took a chance! The cinnamon, ginger and cloves in this recipe is incredible! Have it with soup, chili or just as a snack. Your kids are going to love this! Add more or less of the spices to adjust it to your family's taste.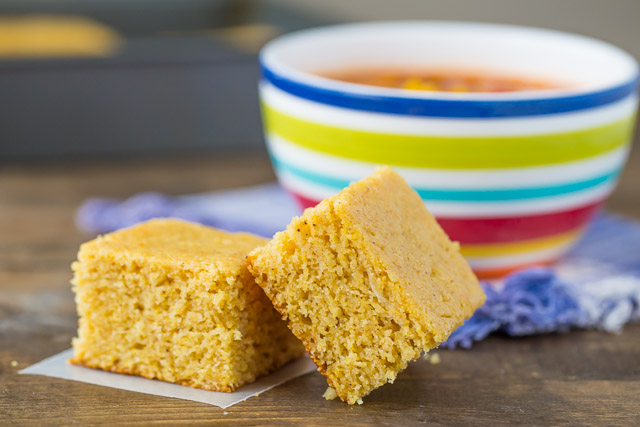 Soup's Up
My favorite way to eat cornbread is with soup! I like to cut it up into squares, sort of like cornbread croutons!  I put it on my BBQ Chicken Soup from my own blog and it was beyond delicious! So perfectly fall with the cinnamon from the cornbread and the warmth of the soup.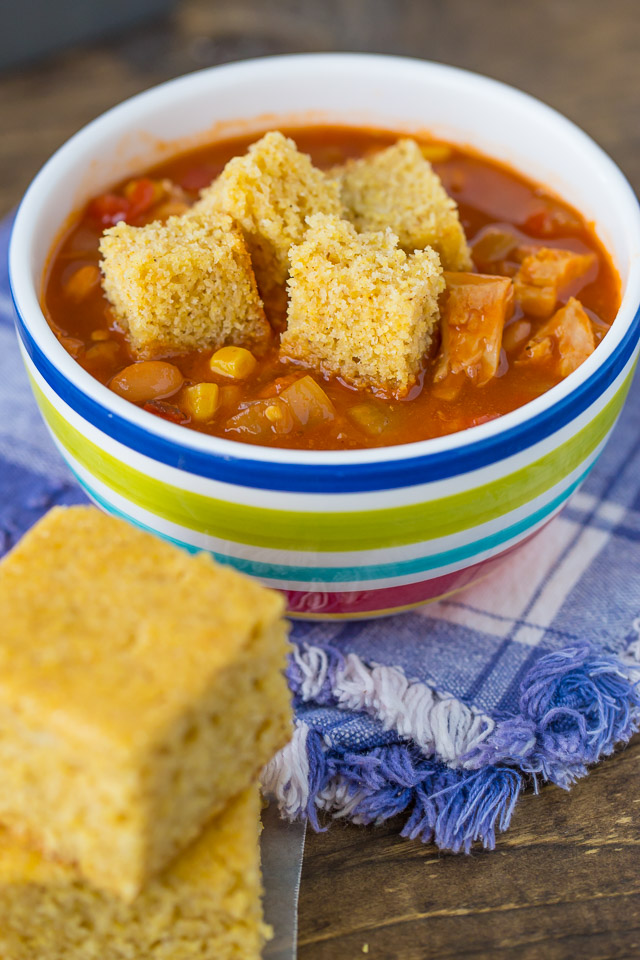 Hooked on the Mix?
There is no shame in store bought cornbread mix, that's what I grew up on and there are plenty of great options for that! But it's shockingly easy to make! Give it a try and I doubt you'll ever go back to the box.  This Spiced Cornbread is just too good! And when you make it yourself you can decide how sweet you want it to be and what kind of flour you want going into it.  So take charge of your cornbread!
Go ahead… take a bite.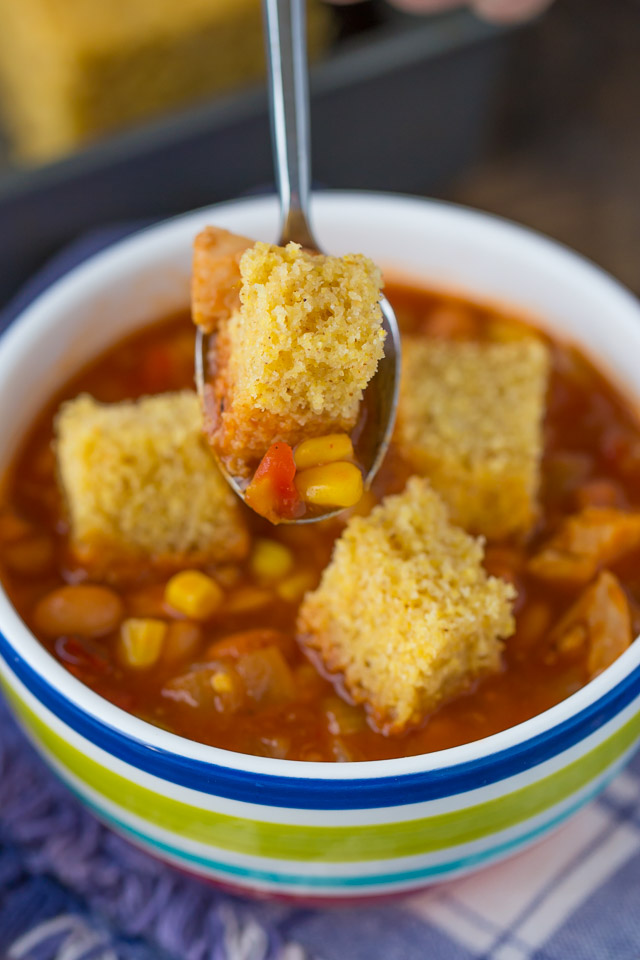 As an added bonus, this Spiced Cornbread cuts like a dream! You could probably even take a metal cookie cutter to it and stamp out a star or something simple! It's those little things that can help to make your kids try something new. So don't give up, keep trying!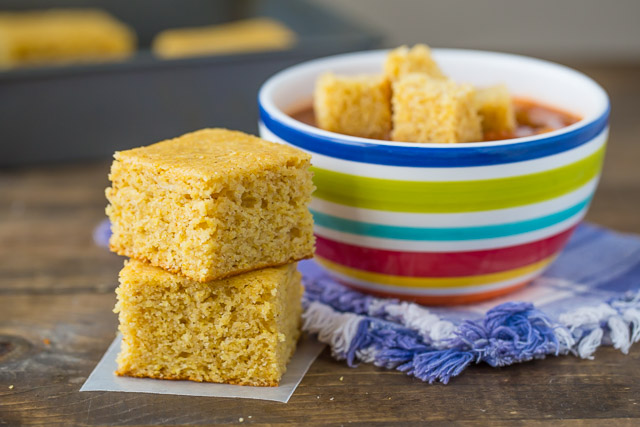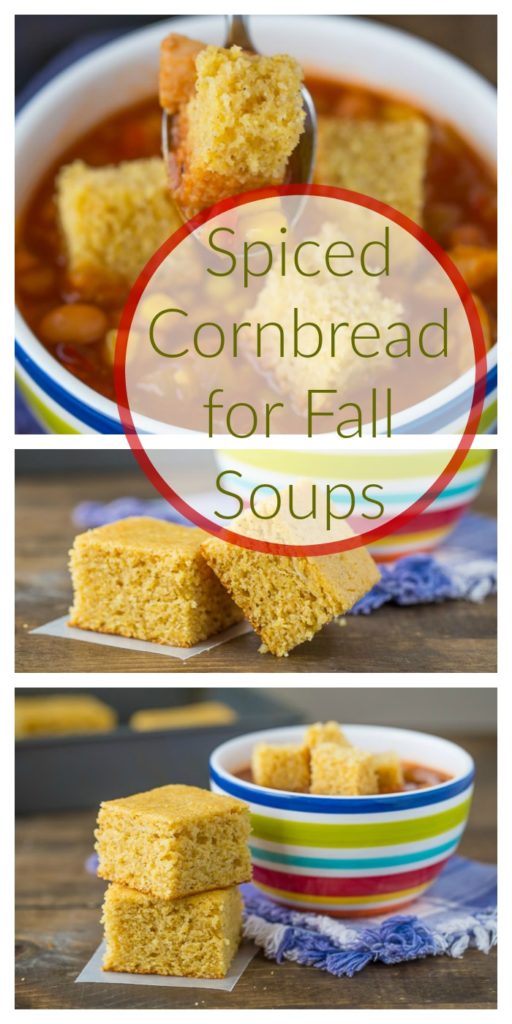 The post Spiced Cornbread for Fall Soups appeared first on Super Healthy Kids.