This spa themed gift basket is filled with fun pedicure goodies and a homemade lemon, lime, and coconut sugar scrub that's guaranteed to chase your stress away!
My dear friend spends her days working in a super hectic and stressful environment, so I wanted to make her a special holiday gift that would help her relax at the end of her busy day. I decided to create a spa themed gift basket full of pampering pedicure goodies and a homemade sugar scrub that's specially formulated to help relieve stress. She totally deserves it!
I took a trip to Walmart to look for goodies to add to my gift basket, and when I saw the Amopé Pedi Perfect™ display on an endcap, I knew it would be perfect for my spa pedicure basket. The Amopé Pedi Perfect™ is a battery-operated electronic foot file that helps to remove rough, dry skin from your feet, and leaves your feet feeling soft and silky smooth after just one use. The Walmart-exclusive blue bonus pack comes with a free refill, and there's currently a $5 off coupon available, so I picked up one for myself, too (happy holidays to me!)!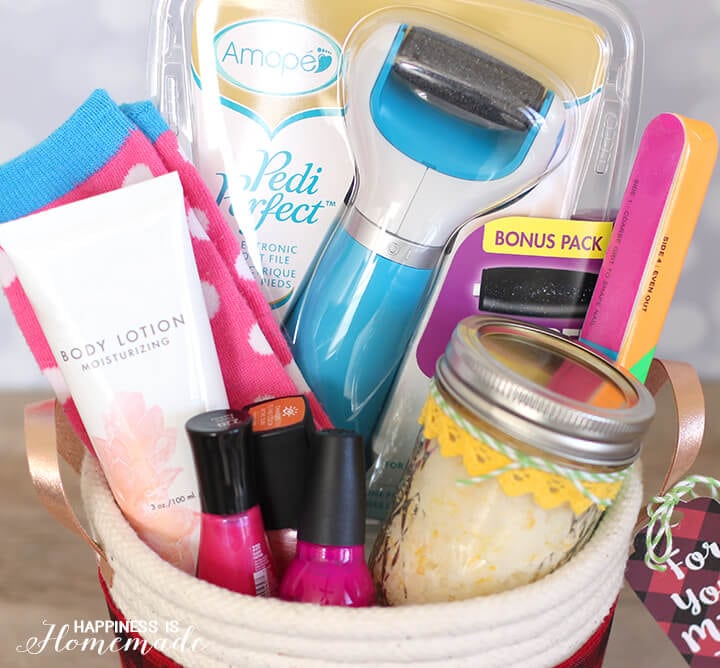 What's in the Basket?
Amopé Pedi Perfect™ Electronic Foot File – Holiday Bonus Pack (with refill)
DIY Lemon, Lime & Coconut Stress Away Sugar Scrub (recipe below)
Polka Dot Socks
Nail File & Buffer
Moisturizing Body Lotion
Orange Cuticle Sticks
Nail Polish
I packaged all of my pedicure goodies inside one of my no-sew rope baskets, wrapped a plaid ribbon around the basket, and added a punny holiday gift tag.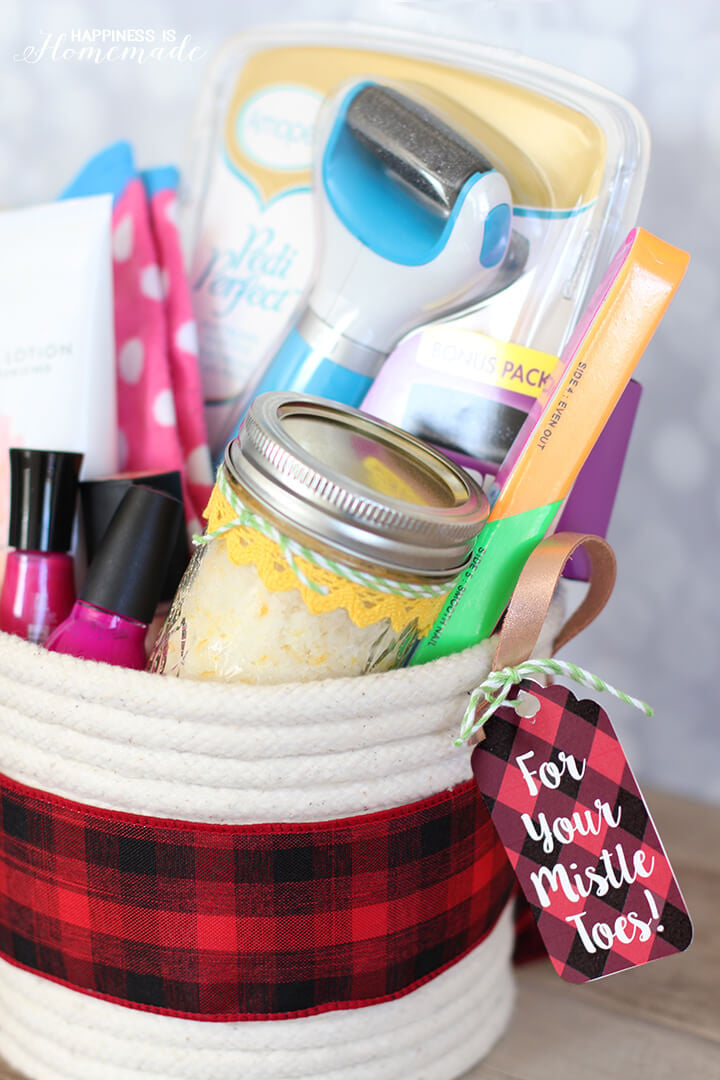 I quickly whipped up these cute "For Your Mistle Toes!" gift tags using the same plaid backgrounds as my buffalo plaid Christmas gift tags. Easy peasy! I would love to receive this gift basket for the holidays, and I know that my friend is going to love it as much as I do!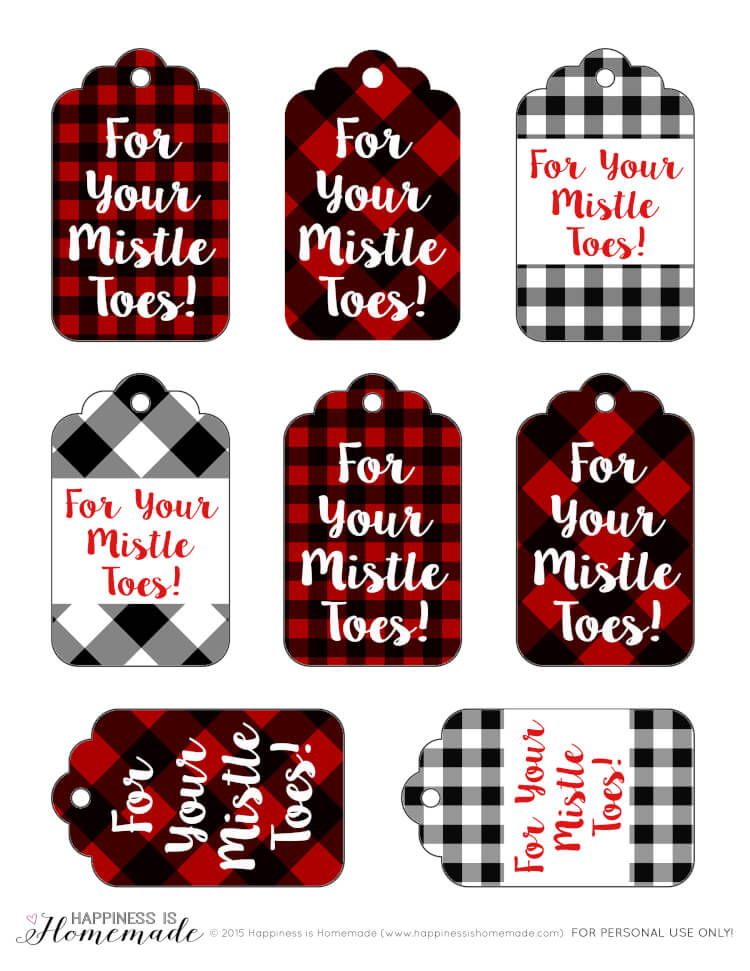 DOWNLOAD AND PRINT the "FOR YOUR MISTLE TOES" GIFT TAGS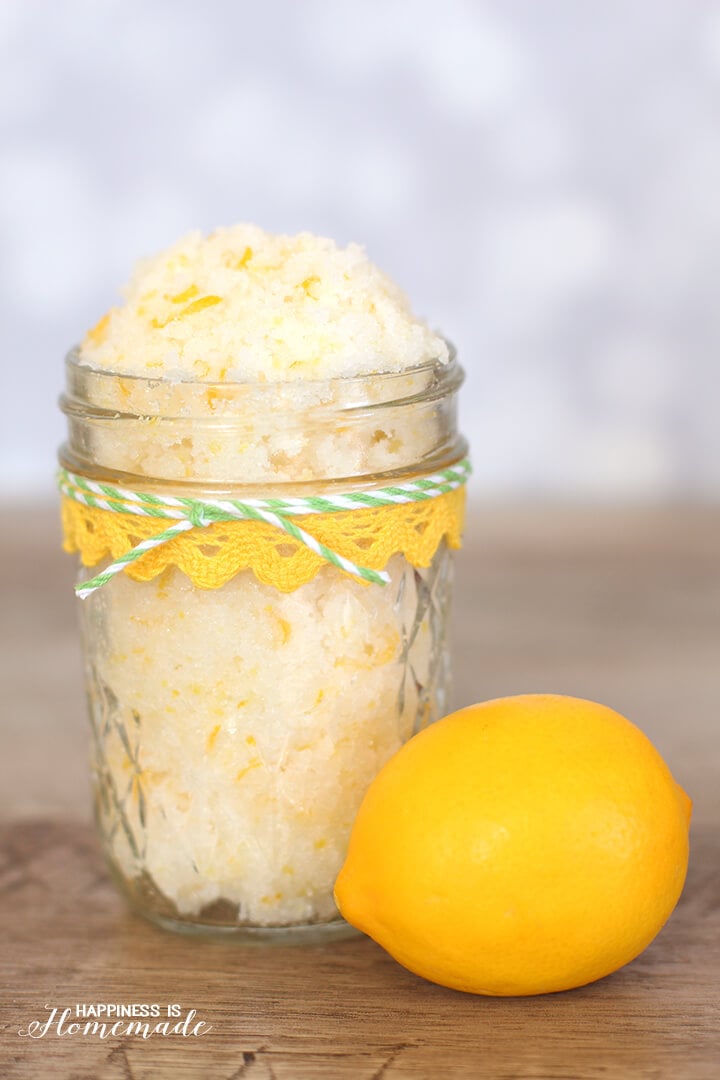 Homemade bath & body products are one of my favorite holiday gifts (check out our entire collection of 10-minute DIY tutorials!), so naturally I included one in my spa gift basket! This luxurious lemon, lime, and coconut sugar scrub was designed specifically to help relieve stress and promote feelings of well-being. Lemon and lime fragrances have been reported to help ease stress, increase mental clarity, and reduce tension, so it's the perfect combination of scents for relaxing and winding down after a busy day.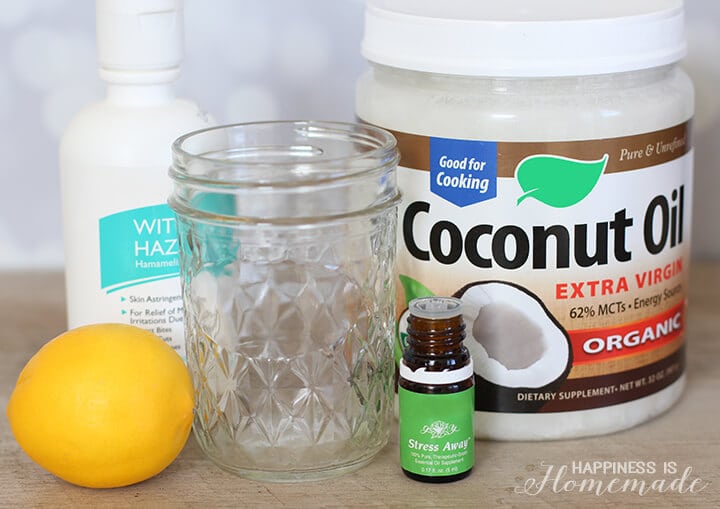 What You'll Need:
1 cup of Sugar (white or brown)
1/4 cup of Organic Coconut Oil, melted
1 tbsp. Witch Hazel (optional)
Zest of 1 Lemon
15 drops of Stress Away essential oil (a blend of lime, cedarwood, vanilla, and lavender – with lime definitely being the strongest overtone) -OR- 15 drops of Lime Essential Oil -OR- any combination of Stress Away, Lime and Lemon essential oils to your preference.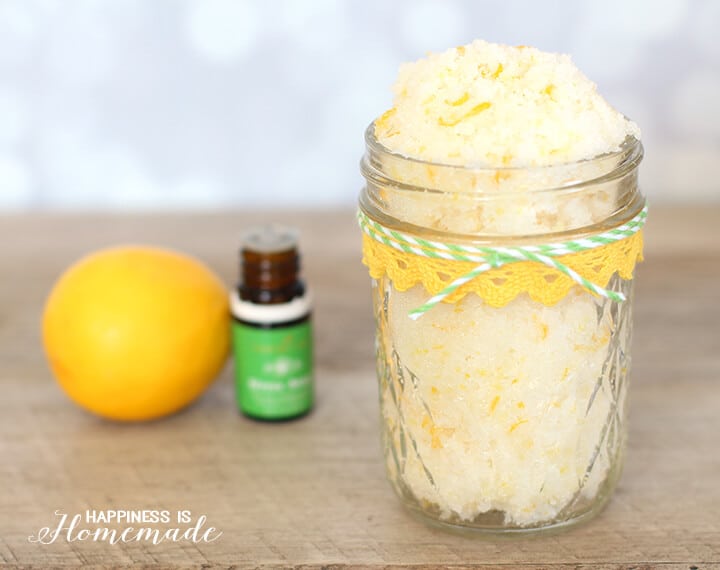 Mix all of the ingredients together, including up to an additional 1/4 cup of sugar as needed (if you feel that the mixture looks too wet). Keep in mind that coconut oil becomes solid at temperatures below 76 degrees F, so while the scrub may look a bit wet when you first add the melted oil, it will take on a drier texture and appearance as the coconut oil hardens. Heat from the shower or bathtub along with the heat of your hands will melt the coconut oil again as you use the scrub, and it will be the perfect consistency!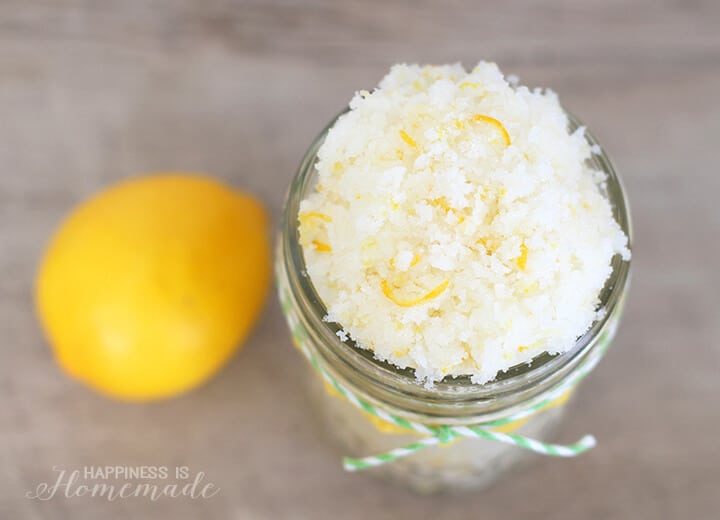 Put the scrub into a mason jar, tie on a bit of ribbon or lace trim to make it pretty, and it's ready for gifting. It was the perfect finishing touch for my spa gift basket!
When I was finished creating my gift basket and sugar scrub, it was my turn to try out my new Amopé Pedi Perfect™ Electronic Foot File. I was really curious to see if it lived up to its reputation of quickly and easily giving you luxurious feet you'll want to show off.

I really liked the way that the Micralumina microabrasive roller head exfoliated my feet using a rotating action that was gentle, yet performed really well against my dry winter skin. It definitely lived up to my expectations, and I'm SO glad that I picked up one for myself! Now my feet are ready for holiday parties and cute shoes! (Don't forget that you can save $5 on your own Amopé Pedi Perfect™!)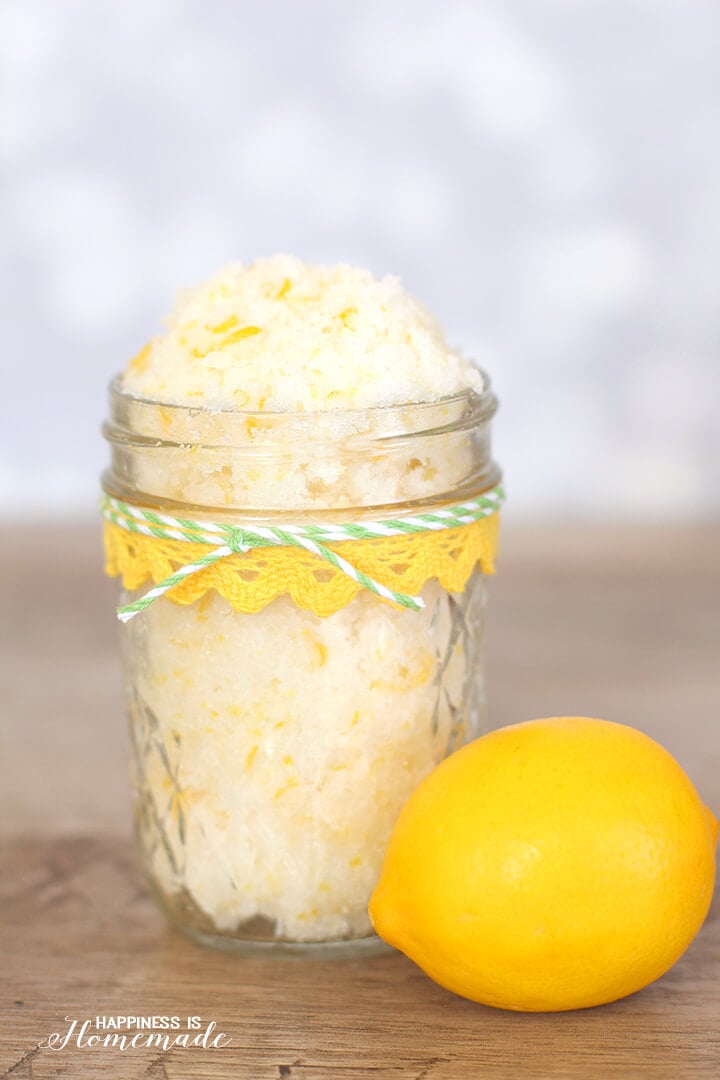 I know that my gift recipient is going to love her spa gift basket, the Amopé Pedi Perfect™, and the stress relieving lemon, lime and coconut sugar scrub, and I can't wait to give it to her! I think I need to whip up a batch of Stress Away sugar scrub for myself, too!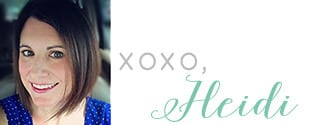 This is a sponsored conversation written by me on behalf of Amopé™. The opinions and text are all mine.
You may also enjoy our other DIY bath & body product tutorials:

The post Spa Gift Basket + Lemon Lime Coconut Scrub appeared first on Happiness is Homemade.