Pita Pizza – Easiest recipe ever!
Hi, I'm Kawn from Kids Food Universe and I'm super excited to be back this month with one of my favorite easy dinner recipes.
If you're looking for an easy win in the kitchen then look no further than these tasty Pita Pizzas. In fact so easy will the win be that it will almost feel like cheating and your kids will be powerless as they are lead in by their noses to the dinner table. Pita Pizzas are quick , easy and can also be relied upon to fill both meal and snack time slots perfectly . It's also a perfect opportunity to create your own pizza restaurant for the Super Bowl and keep those hungry guests fed in between bowls of guacamole.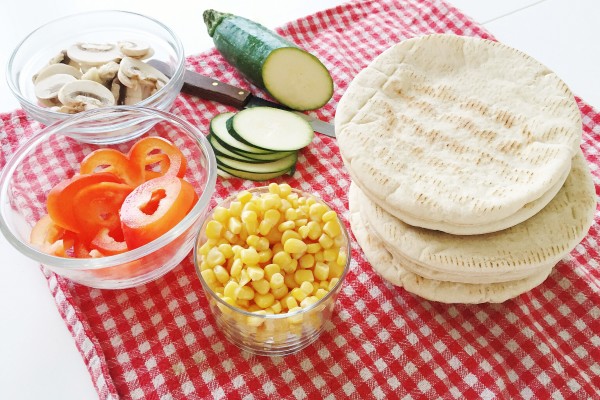 Variety they say is the spice of life and as far as toppings go with these little pizza's, the sky's the limit.
Whether it's a vegetarian or meat your kids crave, it can also be a sneaky vehicle for getting those extra vegetables into them! After all pizza is pizza very few can refuse the temptation.
Great toppings could also be canned tuna, chicken shreds, shrimps, and anything you basically imagine would work.

What I do when I cook spaghetti Bolognese or just an ordinary sauce is freeze the left overs and use them for this recipe. This adds mountains of flavor to these pita breads with a minimum of fuss which every mom can use once in a while right?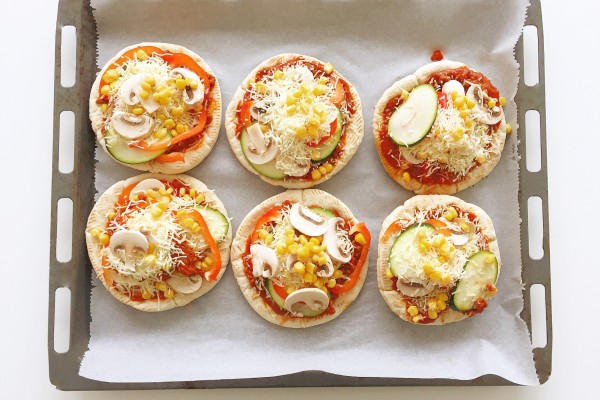 Pita Pizzas are also an excellent way to get your little ones interested in cooking. So as soon as they can stand on a chair get them into the kitchen and busy creating their own favorite toppings.
Watch out though as you might soon have the neighbors kids knocking.
This recipe saves my evenings, for when I need a "mommy break" but still need to serve something tasty and satisfying for our family table. I promise you IT DOES taste good and IT DOES taste like pizza.
The post Pita Pizza – Easiest recipe ever! appeared first on Super Healthy Kids.