Incredible simple to make, this hearty Instant Pot Split Pea Soup is magically full of deep flavors and creamy textures.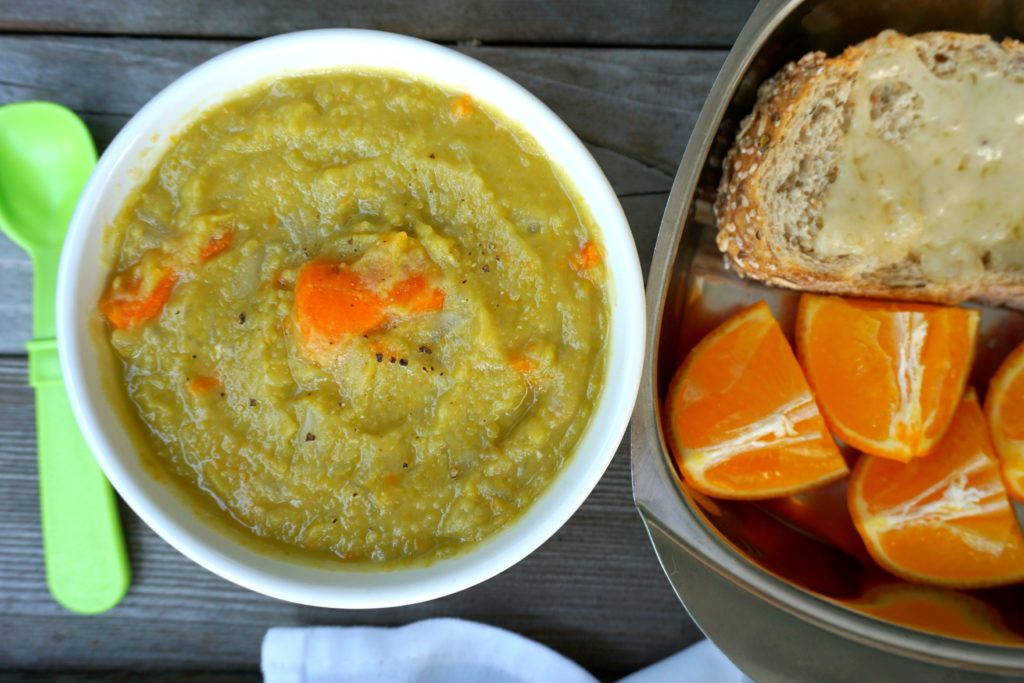 This soup has something really special going for it. I mean, besides the fact that it's creamy, comforting, nutritious, and budget-friendly.
This is THE simplest soup in my wheelhouse.
Not ONE of the simplest… THE simplest. The single easiest, lowest-fuss, biggest-bang for-my-effort soup.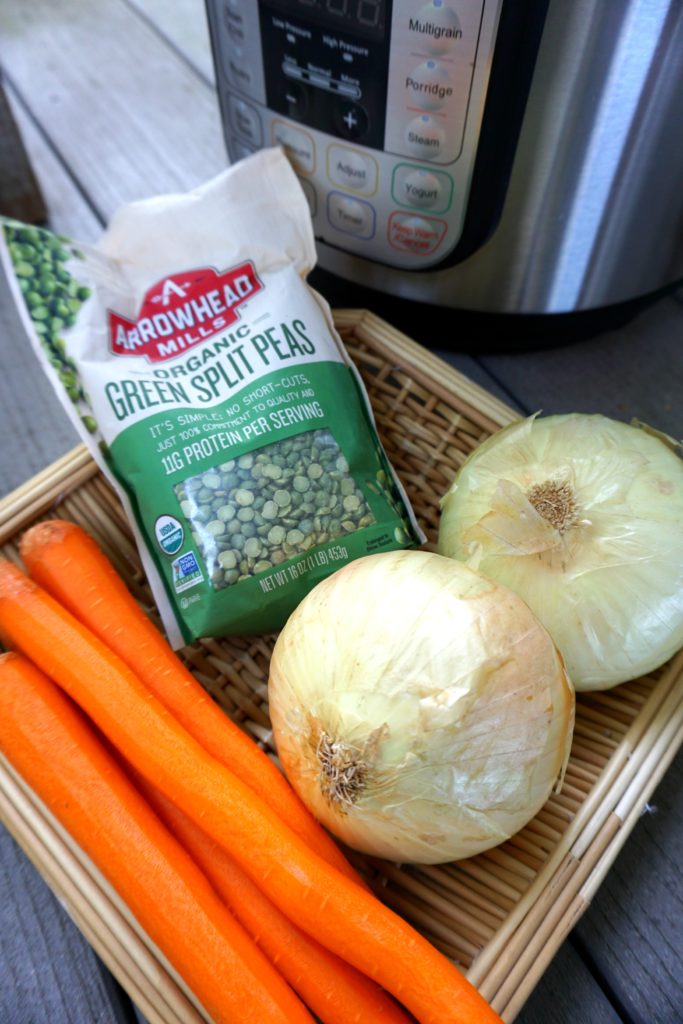 Making it almost feels like a magic trick. Here's how I do it: saute carrots and onions in the Instant Pot. Pour in dried split peas and water. Lock the lid and set the timer. DONE.
What?! It's that easy. But the flavor of this soup is anything but simple. Instead, it's earthy and deep and comforting.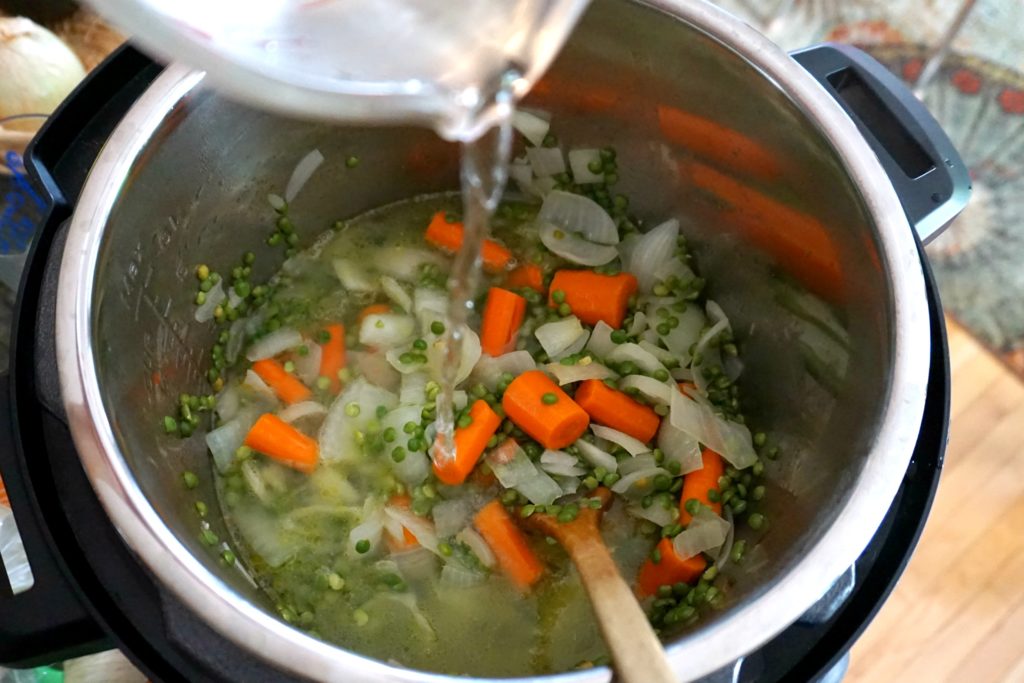 I think the secret ingredient is the onions… there are two whole onions in the soup. It seems like a lot when you're cooking, but they completely fall apart in the pressure cooker, and just create a luscious sort of broth for the creamy peas. (Onion-wary kids won't detect them in the soup at all.)
It's 100% goodness…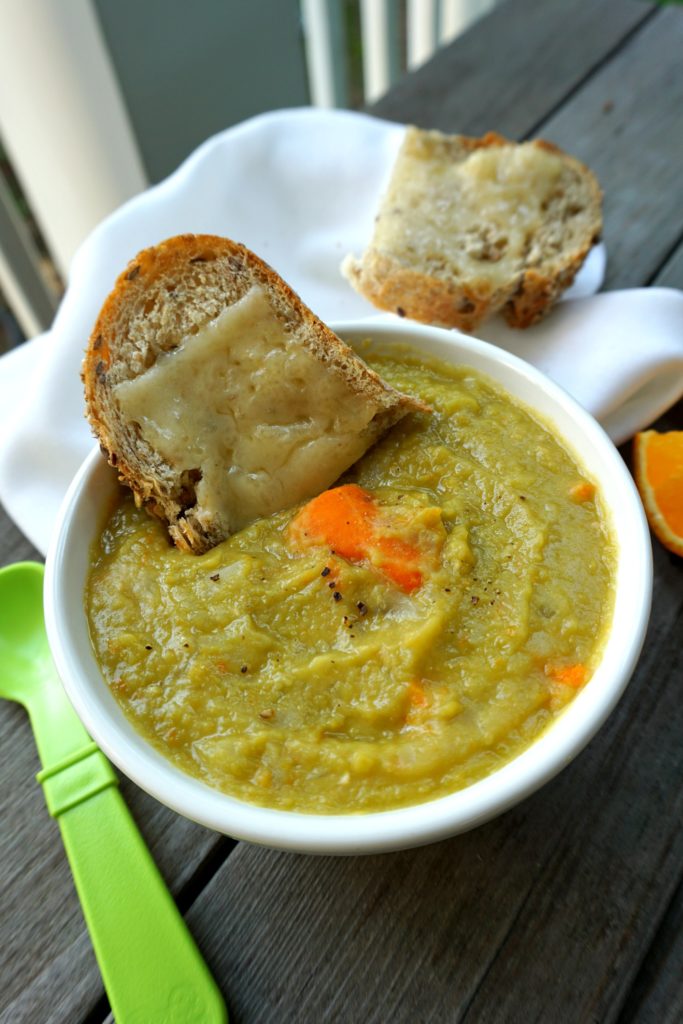 Split Pea Soup: Call it Something Fun
This soup is delicious and healthy and can be enjoyed by absolutely anyone. But utter the words "Split Pea Soup" to young kids and you might be met with a few wrinkled noses. That's not the soup's fault… it just means the name needs your creative touch.
Some of you might remember that we used fun names for our Sweet Spinach Muffins. You've shared so many of your own ideas with us on social media, too. And we love it!
The same trick works with this soup. Call it "Witches Brew." Call it "Goblin Stew." Call it "Hulk Power Soup." Whatever you think will get your kids to giggle… and help them feel connected to the meal.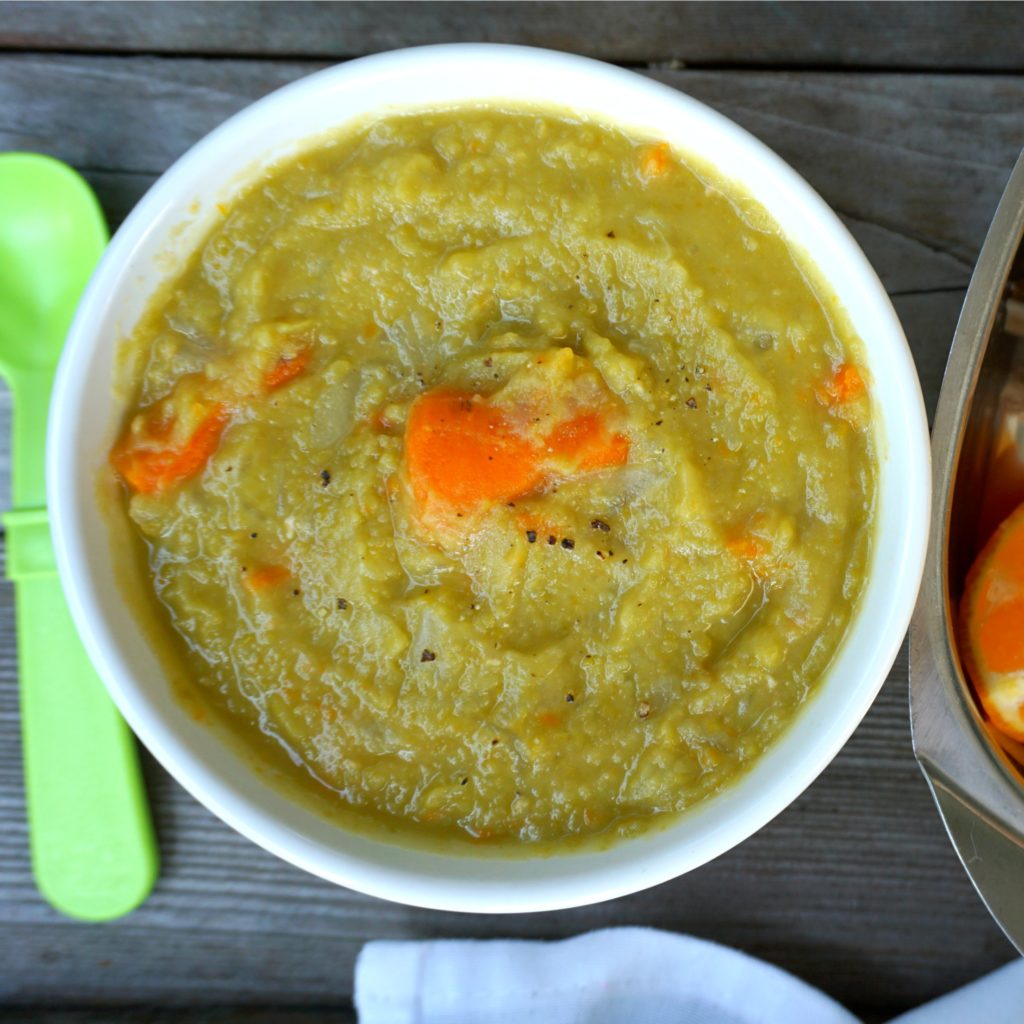 It helps, too, to serve this soup with sides that kids love. The complete menu at my house usually consists of split pea soup, cheesy toast (I just melt some cheese on whole grain bread in the toaster oven) a simple green salad, and a piece of fruit. The kids like to dip their cheese toast in the soup.
Interestingly, my toddler, who's my picky one, likes this soup the best! I hope it's just as popular at your table, too.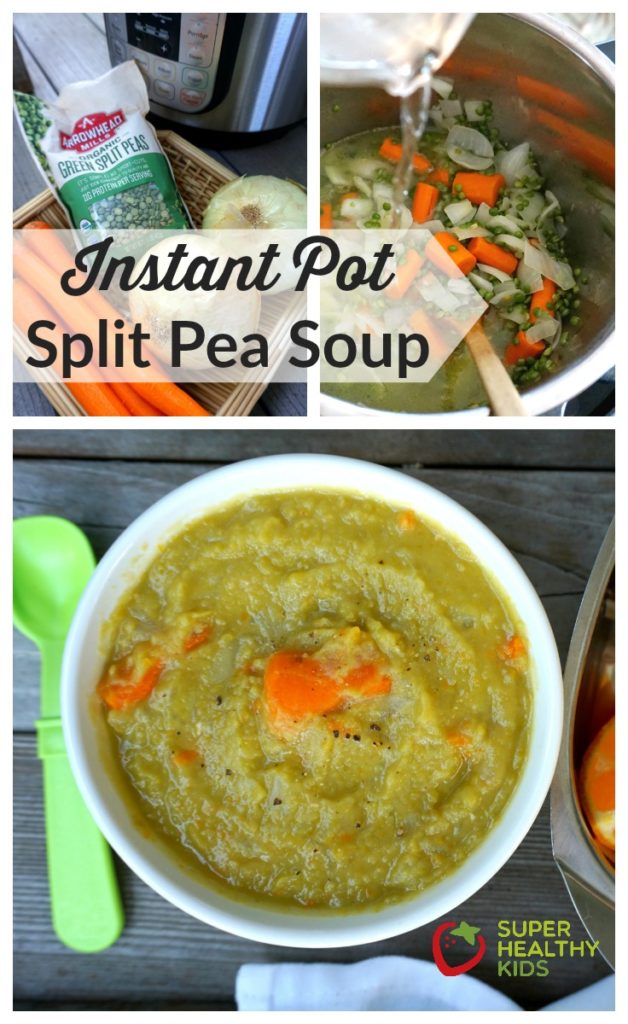 The post Instant Pot Split Pea Soup appeared first on Super Healthy Kids.